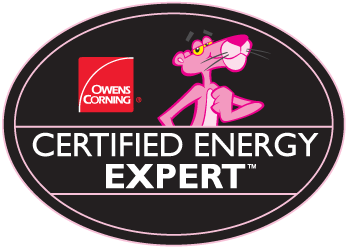 Owens Corning Fiberglass
We keep your home or business in the pink with superior products from Owens Corning. Whether custom fitting batts or blowing in loose fill, we have the expertise to use the right product in the right way for optimal comfort, energy savings, and green confidence. Harsh northern winters are no match for the cost-effective blanket of assurance we can provide for years to come:
• Exceptional thermal and acoustical performance
• Non-corrosive and non-combustible
• Resistant to moisture build up and mold growth
• Does not settle, rot or deteriorate with age
• Environmentally friendly composition
• Does not require wet adhesives
• Easy to install
All installed with confidence by our Certified Energy Experts who are certified through Owens Corning's training and exclusive guarantee program.
CALL FOR AN ESTIMATE 888-879-9805