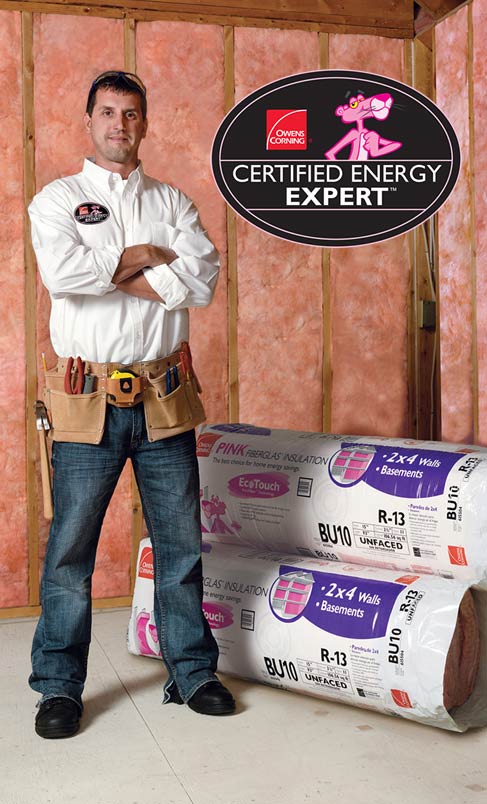 EXCLUSIVE & GUARANTEED
Cullen Insulation is the only Red River Valley business that is certified by Owens Corning. That means we are the only ones in the area who can offer this warranty and combination of energy expertise:
WARRANTY
It's backed by Owens Corning and it covers both the products and the installation – no one else covers that!  When you use Cullen Insulation you are assured of a job well done for years to come.
COMFORT
You'll feel comfortable with a name like Owens Corning.  Superior insulation products from a leader in the industry that keep your indoor temperatures just right.
ENERGY SAVINGS
When a Cullen Insulation certified expert installs the right insulation products, for the right job, you see the savings. Most homes on average see a 20% reduction in their bills.
TRAINING
We are trained by Owens Corning to install insulation to last, trained to identify any energy loss problems and work to keep indoor climates comfortable in every season.
To learn more about the peace of mind Owens Corning's CEE program can offer click here.
CALL FOR AN ESTIMATE 888-879-9805